Product Description
Product Description:
24V Power Exam Table
ZHJIANG XINYI INTELLIGENT DRIVING TECHNOLOGY High Capacity Adjustable Exam Table Actuatorcreate smooth lifts and adjustments in couches and tables for treatment and examination, and help improve ergonomics for practitioners. Specifications depend on individual needs and requirements. Whether you want a basic system for your treatment and examination couch/table, or require an advanced, customised solution, XINYI Actuator System For Exam Table has the product portfolio to design the right system setup for you using three different solutions. Below are examples for basic, medium and advanced systems.
Following are some of the benefits of using our actuator systems for electric couches and tables:
· Simple Designs: Our adjustable exam table linear actuators have easy-to-install designs. Innovative Actuator System Table provide savings in terms of compact designs, less maintenance, high reliability, and easy repairs. Also, our electric actuators can maintain loads, even without continuous power supply, so they are less expensive and easier to operate.
· Small Footprint: We employ advanced technologies to build innovative actuator systems with a small footprint. Ergonomic Treatmement Actuator have a smaller number of components. This optimized design provides more flexibility in terms of application.
· Simple Assembly: Medical Examination Table can be easily connected with wires and cables. This simple assembly process helps save time, labor costs, and improves equipment performance.
· Supports Advanced Features: Our electrical linear actuators can be integrated with programmable controllers that control various operations in advanced electrical couches and tables.
· Silent Operation: Our electric linear actuators and electric actuators are controlled by quiet electrical motors, which makes them suitable for various medical applications such as home care beds, hospital beds, etc.
Technical data:
Input voltage:12VDC/24VDC/36VDC
Max.load:Thrust 6000N,Pull 4000N
Speed: (5mm/s 6000N) (10mm/s 3000N) (20mm/s 2000N) (40mm/s 800N)
Duty cycle:10%,stop for 18 mins after continuoulsy working 2 mins
Ip grade:IP 54
Limit switch:Built-in limit switch,non-adjustable
Operation temperature:+5℃~40℃
Min.install dimension:285mm(175+stroke) [From center of Mounting Holes]
Max.stroke:450mm
Tail connector:90º rotation available
Memory function:optional
Colour:Black/Grey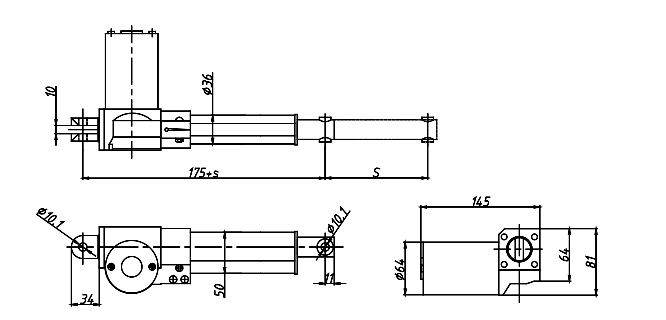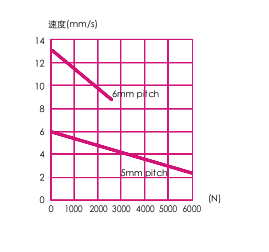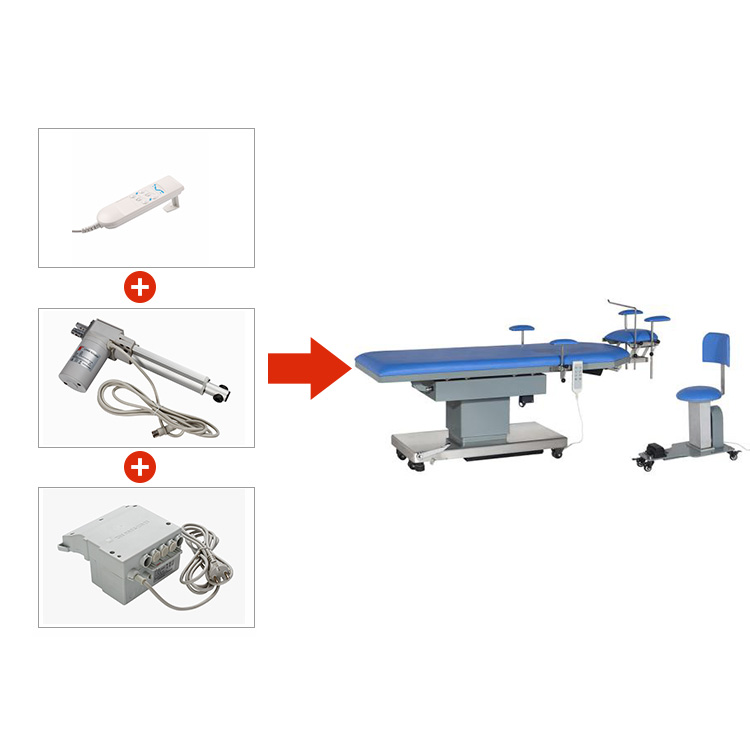 Why choose us:
1.100% copper motor. 5. 6000N=600KG=1230LBS Max force 6. 5mm /second=0.2inch/second speed
2. Wiring included, pre-installed,perfect wire cable.
3. Built-in clutch and limited switch prevents over-extending and over-compressing.
4. Aluminum Alloy House material and Aluminum Alloy extend shaft material 10.
5.Steel connector
Warranty
1. If you did not receive product, we will full refund you. 2. If the product had quality problem, we will full refund you. 3. If the product was damaged by shipping company, we will full refund you.
Payment
Paypal,Alipay,Western union or bank transfer.
Shipping
1. All items listed in our store are in stock. Order will be delivered within 2 working days. 2. We use China post air mail but it takes long time. If you want fast delivery, please tell us before ordering and we will select the best shipping method. 3. Please make sure your address and phone is correct. If it is wrong, we do not care any more charge.