Product Description
Product Description:
Electric Linear Actuator For Medical Equipment
Xinyi Corporation founded in 1990,had always been devoted to the research and developmengt of the industrial automation.2002 conpleted the first batch of Medical Care Motor For Patient Lift.Since then it has determined the automation of medical service &nursing and furniture as its main direction.
Medical Care Motor For Patient Lift exposes caregivers to a great risk of being injured. Therefore it is essential for us to improve their quality of life, and thus of their patients, by offering safe, ergonomic and efficient Linear Actuator For Motorized Patient Lift.
With this efficient and ergonomic system, quick lifting and smooth ramps,Xinyi`s Linear Actuator For Lift System can save care centres time, money and people`s health.
Xinyi`s product range for Patient lifts contains lifting and leg spread actuators, control boxes and hand controls. DC Motor For Patient Lift can also be connected to Xinyi's Service and Usage Tracking tools, RST10 and RUT10. Through these tools, the caregiver can control customized settings, perform service tasks, monitor system behaviour and export usage data.
In the list below are products that are suitable for patient handling systems.
Xinyi Linear Actuator For Patient Lift have the below features:
Emergency stop button
Cable management bracket
Electrical lowering button
Easy to charge
Easy installation
Technical data:
Input voltage:12VDC/24VDC/36VDC
Max.load:Thrust 6000N,Pull 4000N
Speed: (5mm/s 6000N) (10mm/s 3000N) (20mm/s 2000N) (40mm/s 800N)
Duty cycle:10%,stop for 18 mins after continuoulsy working 2 mins
Ip grade:IP 54
Limit switch:Built-in limit switch,non-adjustable
Operation temperature:+5℃~40℃
Min.install dimension:285mm(175+stroke) [From center of Mounting Holes]
Max.stroke:450mm
Tail connector:90º rotation available
Memory function:optional
Colour:Black/Grey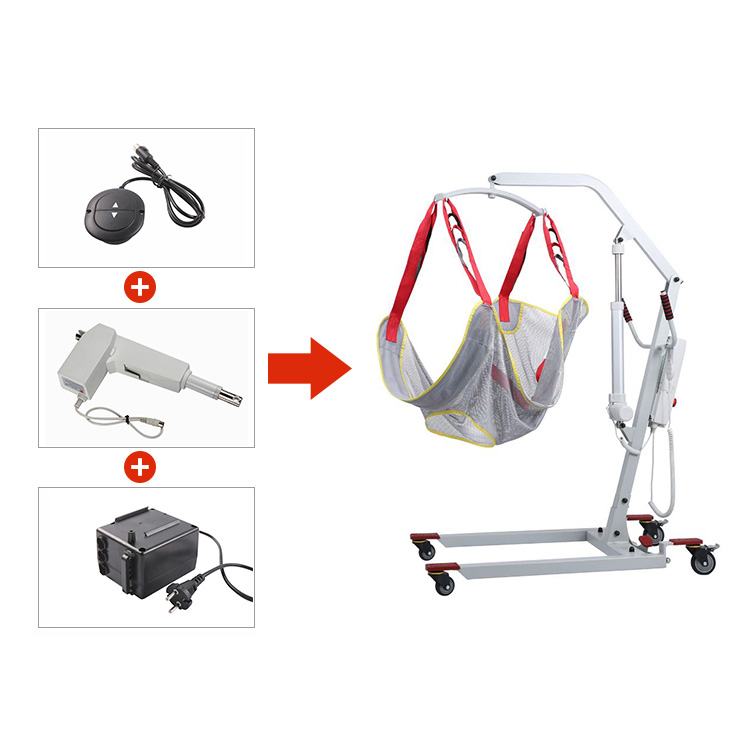 Why choose us:
1.100% copper motor. 5. 6000N=600KG=1230LBS Max force 6. 5mm /second=0.2inch/second speed
2. Wiring included, pre-installed,perfect wire cable.
3. Built-in clutch and limited switch prevents over-extending and over-compressing.
4. Aluminum Alloy House material and Aluminum Alloy extend shaft material 10.
5.Steel connector
Warranty
1. If you did not receive product, we will full refund you. 2. If the product had quality problem, we will full refund you. 3. If the product was damaged by shipping company, we will full refund you.
Payment
Paypal,Alipay,Western union or bank transfer.
Shipping
1. All items listed in our store are in stock. Order will be delivered within 2 working days. 2. We use China post air mail but it takes long time. If you want fast delivery, please tell us before ordering and we will select the best shipping method. 3. Please make sure your address and phone is correct. If it is wrong, we do not care any more charge.